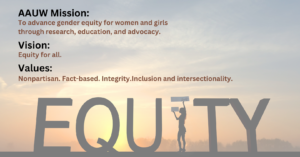 Idaho Branches:
Boise / Coeur D'Alene / Pocatello / Long Valley / Moscow / Orofino
The Simple Truth About the Gender Pay Gap 2022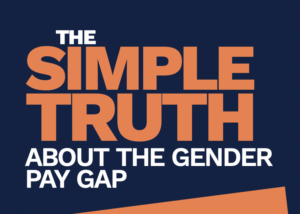 Over half a century after pay discrimination became illegal in the United States, a persistent pay gap between men and women continues to hurt our nation's workers and our national economy.
Women working full time in the U.S. are still paid just 83 cents to every dollar earned by men — and the consequences of this gap affect women throughout their lives. The pay gap even follows women into retirement: As a result of lower lifetime earnings, they receive less in Social Security and pensions. In terms of overall retirement income, women have only 70% of what men do.
Pay equity will remain an AAUW priority until the gap is fully eliminated. We hope this latest edition of The Simple Truth motivates and empowers you to join us in this cause.
It's time to pass the Paycheck Fairness Act!
Update: On March 9, 2023, the Paycheck Fairness Act (H.R. 17/ S. 728) was reintroduced in Congress. AAUW calls on all elected officials to listen to voters, who overwhelming support pay equity, and work to pass this important bill. Read more here and ACT today!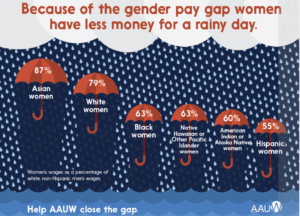 Click here to find out what you can do to achieve pay equity.